'Wild Weather' Photo Exhibit Open at TBG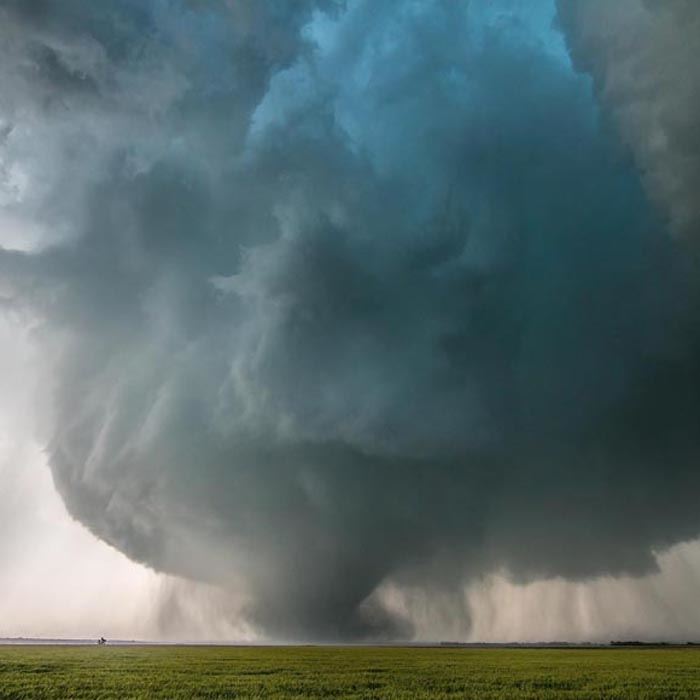 "Wild Weather," an exhibit of photographs by a storm chaser and a local meteorologist, is open June 1 through July 28 at the Photo Arts Club of Toledo in the Artist's Village at Toledo Botanical Garden. Hours for the free exhibit are Friday, Saturday and Sunday, noon to 4 p.m.
The exhibit features the extraordinary weather photography of meteorologist Ross Ellet and Aaron Rigsby. Photos captured throughout the U.S. show weather in its most violent and spectacular forms.
Ross Ellet is the morning meteorologist at WTVG 13abc in Toledo. He is a graduate of Purdue University.
Aaron Rigsby, of Colorado Springs, Colorado, is a 25-year-old storm chaser originally from Marysville, Ohio. He has documented the historic Pilger, Nebraska twin tornados of 2014, Hurricanes Michael and Harvey and more than 100 tornados across the country.
--
Photo by Aaron Rigsby
(Image cropped for formatting on this page)