Cleaning Up After The Emerald Ash Borer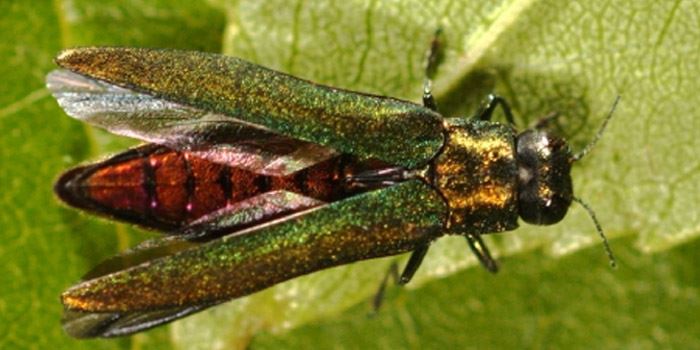 Metroparks is partnering with the U.S. Forest Service to clean up after the devastating infestation of an invasive insect called the emerald ash borer.
The project started this winter and includes removing dead ash trees at Pearson, Wildwood and Secor Metropark. It will also involve removing invasive plants that have flourished as a result of open forest canopies, and planting thousands of new trees to take the place of those that were lost. 
The goal of the project is to remove dead trees that pose a potential safety hazard. It is not related to a previous tree-cutting project by a state agency that attempted to stop the spread of the insect.
---
History
Between 2003 and 2005 the Ohio Department of Agriculture initiated a plan to keep the tree-killing insect from reaching other parts of Ohio. The plan was made up of three parts: 1) Remove isolated pockets of ash trees where the borer was known to exist. 2) Establish quarantine zones to restrict the movement of infested wood products from entering counties that where not yet infested. 3) And establish a barrier within the state to stop the natural spread.
Under the plan, in 2003 the state exercised its authority to begin removing ash trees at Pearson. Metroparks took the unprecedented step of closing Pearson during most of the work to protect public safety. When funding ran out, the state project ended, leaving thousands of dying ash trees which now pose a safety hazard to park visitors.
In 2007 and 2008 Metroparks began prioritizing hazardous ash trees that posed the greatest safety risk, targeting trees near trails, buildings and roadways. These trees where removed using trained staff and private contractors, however funding was limited.
In 2009, Metroparks applied for and received federal funding through the American Recovery and Reinvestment Act. The federal funding is important because it allows Metroparks to continue the costly work of removing dead ash trees before they become a significant hazard to park visitors, while also creating jobs.
---
Small Insect, Big Problem
Since 2004, the tiny emerald ash borer has killed over 12 million ash trees in 13 states, two Canadian provinces and more than two-thirds of the counties in Ohio. The effects have been tremendous on Ohio's forests, where about one in every 10 trees is an ash species.
In response to the environmental impact and the borer, Metroparks is committed to continuing to restore and sustain healthy forest and riparian ecosystems. In order to accomplish this, park district is working toward the following goals:
Control and remove invasive species in affected areas - Where ash trees have fallen or been removed, the forest will be open to more sunlight, which may encourage invasive plant species by spreading seeds or creating disturbed conditions conducive to these unwanted plants.
Log jam control and removal – For the sake of healthy rivers, it is important that dead ash trees are removed near river channels in floodplains to reduce the risk of log jams, which cause local flooding.
Native plant species propagation and restoration - Metroparks, in partnership with the U. S. Forest Service, will plant thousands of native trees (particularly American elm) to replace the ash trees that were lost. The elms were reproduced from trees found in Ohio that have a resistance to Dutch elm disease.