Entities Working Together to Preserve a Toledo Gem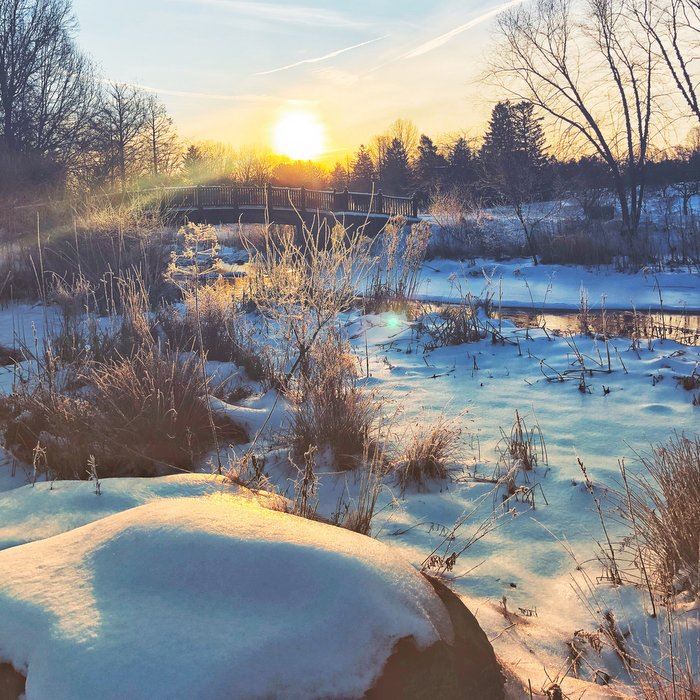 The City of Toledo, Metroparks Toledo, Toledo Public Schools and the Arts Commission are working together to ensure that Toledo Botanical Garden remains one of the region's cultural gems.
An ordinance introduced by the administration and approved February 13 by city council transfers ownership of the 60-acre garden and artist village in west Toledo to Metroparks.
"Metroparks Toledo has always been an amazing agency that oversees some of the greatest assets our region has to offer – the Metroparks," Toledo Mayor Wade Kapszukiewicz said. "I have the utmost confidence in the Metroparks to continue to maintain the Botanical Garden as one of Toledo's great amenities and that it will continue to rival other botanical gardens across the nation."
Metroparks executive director Dave Zenk said the park district will "keep what people love about the Garden while adding additional reasons to go there. We want to build on the horticultural heritage of the site, increase educational opportunities and raise awareness to increase visitation."
Among other improvements, Metroparks is planning to develop a garden-themed playground envisioned as part of the new Discovery Trail that opened last spring. Recently, the park district renovated a restroom building, and renovations are set to begin shortly on the Conference Center and a maintenance building.
Partnerships
In addition, Metroparks and Toledo Public School are in discussions about a partnership to create a new trail through TPS property adjacent to the Garden. The property is between Hawkins Elementary School on Bancroft Street and the Frank Dick Natural Science Technology Center on Elmer Drive. In addition, there are opportunities to work with students at both schools to support their science and nature studies.
"Toledo Public Schools strives to build stronger relationships in our community with the goal to support our students and their education," said Superintendent Dr. Romules Durant. "Working with the Metroparks has been very beneficial to the district, and expanding options for students at Hawkins is a great opportunity."
Talks have also begun with the Arts Commission and 15 resident arts and horticulture organizations located on the property to explore new opportunities to engage visitors to the Garden. The Commission will provide oversight of 6 sculptures in the Garden, which make up the community's largest public art installation.
Metroparks assumed responsibility for operating the property from the city in 2006 under a 33-year cooperative agreement then entered into an agreement with Toledo Botanical Garden Board, Inc., a non-profit organization, to manage day-to-day operations. Since then TBG has been an affiliate of the park district.
Last June, Metroparks and Toledo Botanical Garden Board, Inc. agreed to shift daily operations of the Garden to Metroparks, while the non-profit organization continues to operate Toledo GROWS, its community garden outreach program.
At the time, the park district announced that the popular Crosby Festival of the Arts and the Jazz in the Garden series will continue, with proceeds from both benefiting Toledo GROWS.
Photo by Danny Woodcock