The Mercy Health Foundation is donating $100,000 a year for five years to fund the purchase and installation of FitParks. Each unique FitPark provides healthy, free or low-cost outdoor recreation opportunities. The first FitPark, with exercise equipment, opened last year at Wildwood Preserve. FitPark Paddle, opened just a few weeks ago, includes a kayak concession at Farnsworth, a kayak landing at Side Cut and the region's first "kayak share" at Howard Marsh, where users can reserve a boat using their smartphone.
"For more than 163 years, Mercy Health has been committed to providing our community the highest quality of care within our facilities. Our partnership with Metroparks Toledo builds on that commitment to help area residents be well," said Bob Baxter, president of Toledo Market. "With three FitParks available and more to come, Mercy Health is proud to play a role in making health and fitness fun.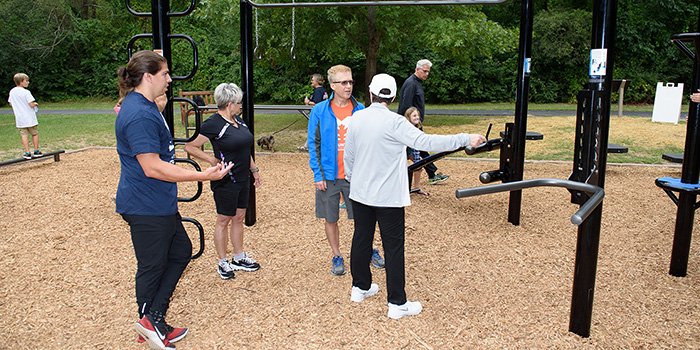 Wildwood FitPark
Equipment is designed for: aerobic and balance exercise; core and muscle strengthening; and accessibility.
Located at Wildwood Preserve [Explore]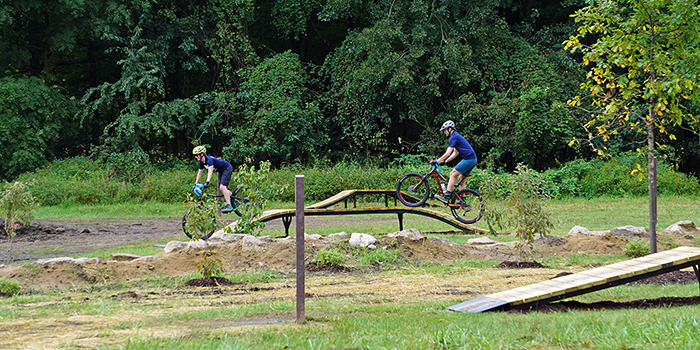 FitPark Ride
Experience the new mountain bike skills course, sponsored by Mercy Health. Twenty-one obstacles, such as Roller Coaster, Teeter-Totter and Snake Ladder, help cyclists prepare for the types of challenges they might encounter on the nearby Beach Ridge Singletrack and other mountain bike trails. Brought to you in a fitness partnership with MercyHealth!
Located at Oak Openings Preserve, Beach Ridge Area [Explore]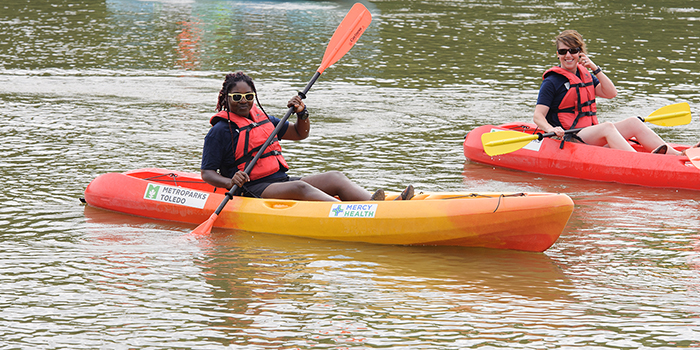 FitPark Paddle
FitPark Paddle involves the kayak concession at Farnworth Metropark in Waterville opened Memorial Weekend and has already served nearly 800 paddlers this summer from a new launch on the Maumee River. With Mercy Health's contribution, the park system purchased boats and a trailer to haul them.
Located at Farnsworth Metropark [Explore]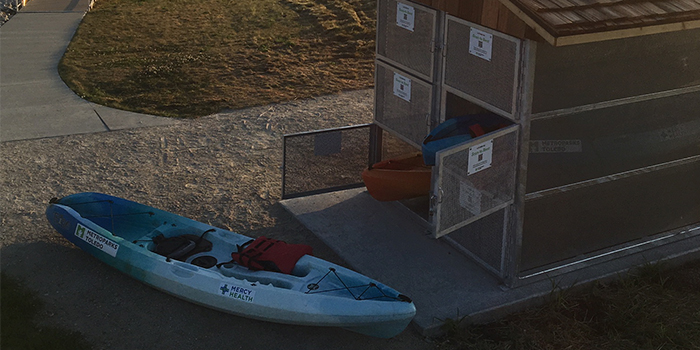 Kayak Share
The region's first kayak-share, installed at Howard Marsh in Jerusalem Township, is based on the bike share concept. Users rent boats by the hour using a smartphone. Six boats, along with paddles and personal flotation devices, are secured in lockers that open once payment is made through a cell phone app.
Located at Howard Marsh Metropark [Explore]