Manor House Voted One of Country's Top Holiday Historic Home Tours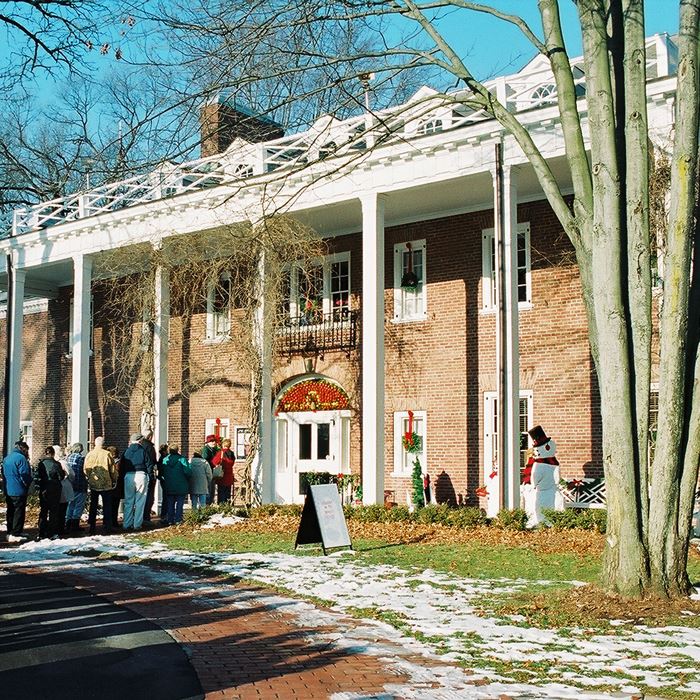 The Wildwood Manor House is a winner in the 2019 USA TODAY 10Best Readers' Choice travel award contest for Best Holiday Historic Home Tour. The Sylvania Township mansion placed 2nd in the online contest out of 20 nominees across the country.
Only Elvis Presely's Memphis home, Graceland, received more online votes over the four-week contest, placing first for the second consecutive year. It was the first time the Manor House was selected to be included in the contest.
Another Ohio historic home, Stan Hywet Hall & Gardens in, Akron placed 5th. Meadow Brook Hall in Rochester, MI, placed 6th.
Full results were posted at noon today: https://www.10best.com/awards/travel/best-holiday-historic-home-tour-2019/
About the Contest
Nominees were chosen by a panel that included editors from USA TODAY and 10Best.com, as well as relevant experts. The 10Best Readers' Choice Award contest is a standalone travel media site, 10Best.com, that is promoted across USA TODAY Travel Media Group's digital and mobile products, and via social media.
About the Manor House
The 32,000-square-foot, Georgian Colonial revival home was built between 1936 and 1938 by Champion Spark Plug co-founder Robert A. Stranahan. "R.A." and his wife, Page, called their home "Stranleigh," and lived in the house until their deaths in the 1960s.
The house and surrounding 460 acres were purchased by Lucas County taxpayers in 1974 following passage of a tax levy and became Wildwood Preserve. Today Wildwood, with more than 1 million visitors a year, is the most-visited of the 16 Metroparks.
Holiday Tours
From the first year of public ownership through today, volunteers have decorated the 35-room home for the holidays and invited the community for free tours as a thank-you for preserving the property.
The 44th annual Holidays at the Manor House, featuring holiday-themed displays throughout the mansion, began December 7 and continues through Sunday. Hours are 10 a.m. to 8 p.m. and admission is free. Through Thursday, more than 15,000 people had toured this year's holiday displays.