Trail to Connect TBG, Hawkins School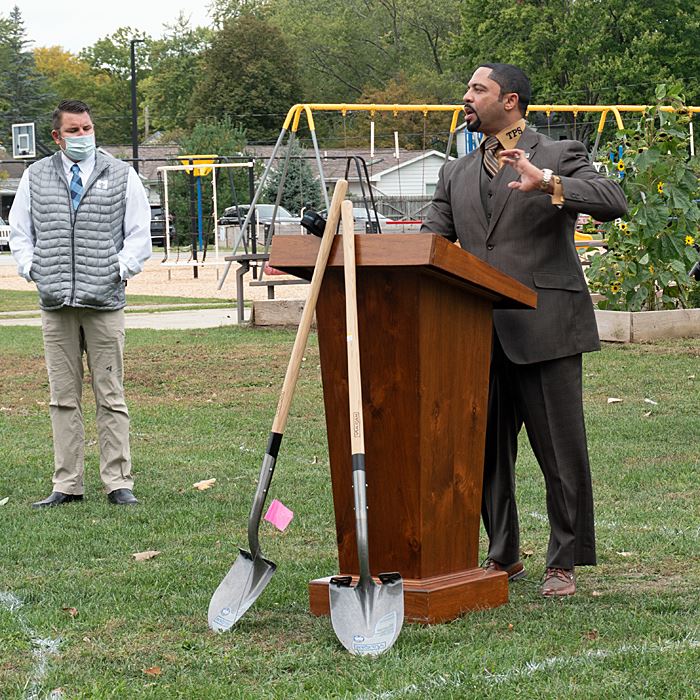 A new trail is both a physical and symbolic connection between two public institutions that have plans to work together in new and innovative ways.
Toledo Public Schools are connecting Toledo Botanical Garden and Hawkins Elementary School on Bancroft Street.
Metroparks executive director Dave Zenk and TPS superintendent Dr. Romules Durant announced September 30 that an all-purpose trail will lead from the Garden onto the Hawkins campus, around a playground, connecting with the neighborhood to the west.
"When TBG became part of Metroparks three years ago, we promised to preserve and enhance the horticultural tradition, while adding new reasons for people to visit," Zenk said. "By blurring the lines of ownership between the two properties, we can provide new experiences for neighbors and other visitors as well as educational opportunities for Hawkins students.
Dr. Durant said the trail is just the beginning of a partnership that will eventually connect the Natural Resources Technical School, also adjacent to TBG near the Elmer Drive entrance.
More details of the partnership will be announced later.
Pointing to a tall fence on the property line, Dr. Durant said Metroparks and TPS are literally "removing a barrier."
Trail construction is now underway and will be completed in only a few weeks.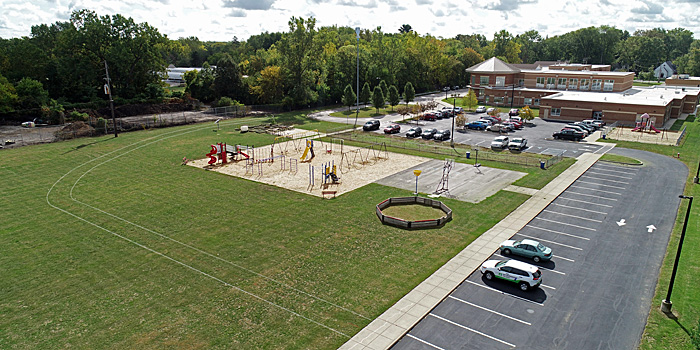 Photos, Top: Dr. Durant speaks with media as Dave Zenk looks on. Above: Chalk outlines show the path of the new trail.