Trailhead Added Along Chessie Circle Trail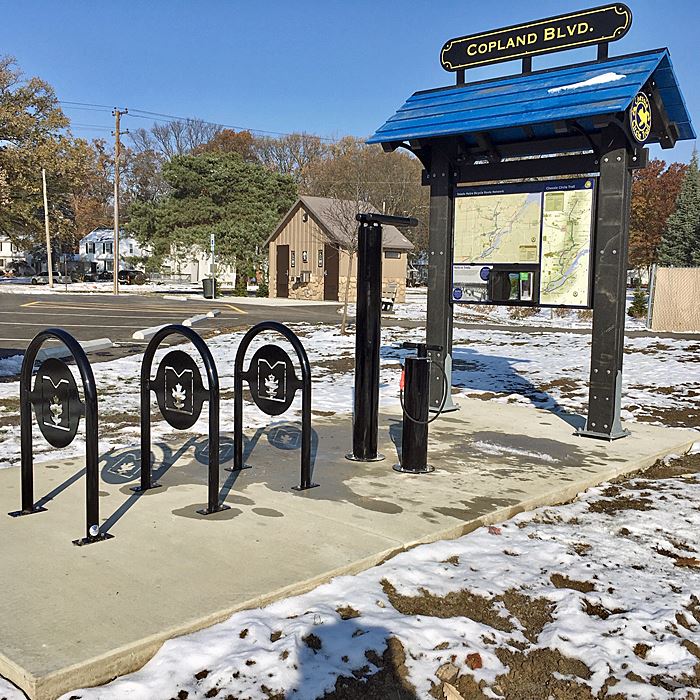 A new trailhead is now open along the Chessie Circle Trail on Copeland Avenue in South Toledo. The parking area has a restroom and bike rack.
A FixIt station for bike maintenance and tire inflation was purchased with a Creating Healthy Communities grant from the Toledo-Lucas County Health Department and purchased through the non-profit organization We Are Traffic.
"The Chessie Circle Trail is an important north-south corridor for regional connectivity," said Dave Zenk, executive director of Metroparks Toledo. "The trailhead provides visitor amenities for trail users, such as restrooms and bike parking, as well as the FixIt station. We're grateful to the Toledo Lucas County Health Department and We Are Traffic for their contributions. It's a wonderful example of what we can do for the community when we work together."
Metroparks owns a 1.4-mile section of the 11-mile Chessie Circle Trail. More than 55,000 people in 2018 used that paved section of the trail from Copeland to the Maumee River.