Treatment Begins To Preserve Oak Trees At Wildwood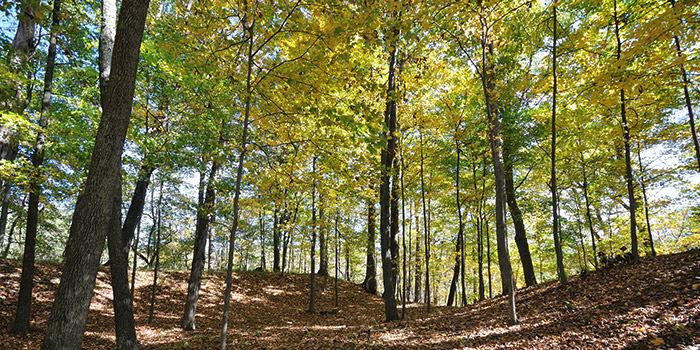 Numerous oak trees at Wildwood Preserve Metropark were found to be infected with a disease called oak wilt - an invasive fungus that prevents water from reaching the tree's leaves. Treatment began the week of November 10 to prevent the spread of the deady disease.
Oak wilt infects only oak trees. White oaks are moderately resistant, but red, black and pin oaks will, unfortunately, die within a single season. Most of the oaks at Wildwood are red oaks.
The disease is mostly spread by root grafts that form underground between adjacent trees. The spores of an infected tree can also be spread to an existing wound on a healthy tree by sap-feeding beetles over land.
A vibratory plow is being used to separate oak tree roots to preserve as many healthy trees as possible.
The Surgical Alternative: Preventing The Spread
Just as there are many ways to treat human diseases, there are options for treating diseases in woodlands.  As numerous oak trees became infected with the oak wilt fungus this year at Wildwood, Metroparks needed to decide on the quickest, most efficient plan for managing this serious, invasive disease.
The method chosen will result in no removal of healthy oak trees from the park. However, oaks that have recently died or are dying, will need to be removed before spring, as there is a chance for the fungus to re-occur. This method is very effective in eliminating the center of infection, minimizing oak losses over time and significantly slowing the rate of spread within the park.
This fall, a vibratory plow will be used to mechanically separate diseased oak tree roots from nearby, healthy tree roots 2 to 5 feet underground.