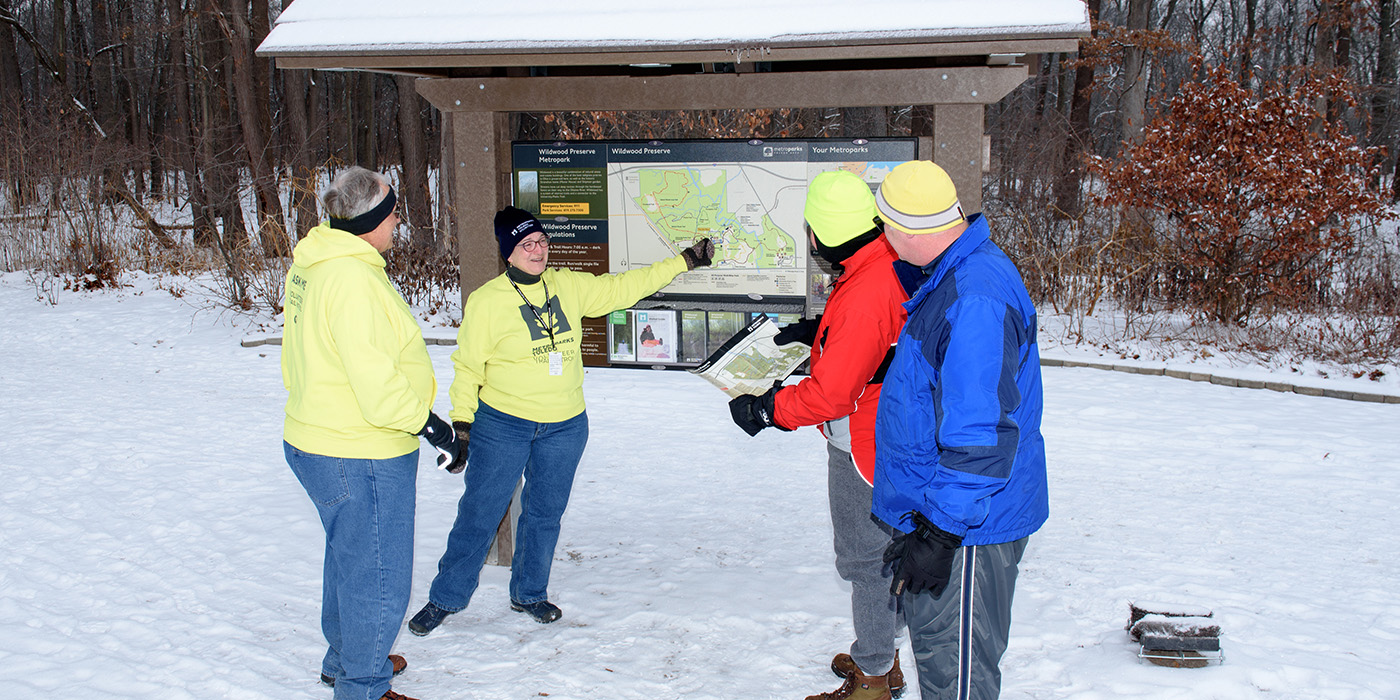 Volunteer Trail Patrol. 
While walking or biking Metropark trails, these dedicated volunteers answer questions for park visitors and identify any potential issues they may see while they are patrolling.
VTP members are ambassadors who commit to 50 hours per year of service. The commitment includes 16 hours of training in first aid/CPR, park knowledge taught by rangers and naturalists, customer service and more.
Now Recruiting for New Members
January is the recruiting period for VTP. Informal meetings are a great way to learn all about Metroparks Volunteer Trail Patrol program. Sign up for a meeting. You can ask questions or apply to join the VTP team. There is no obligation.
For more information call 419-407-9713.