Librarian Picks Books About Fall Migration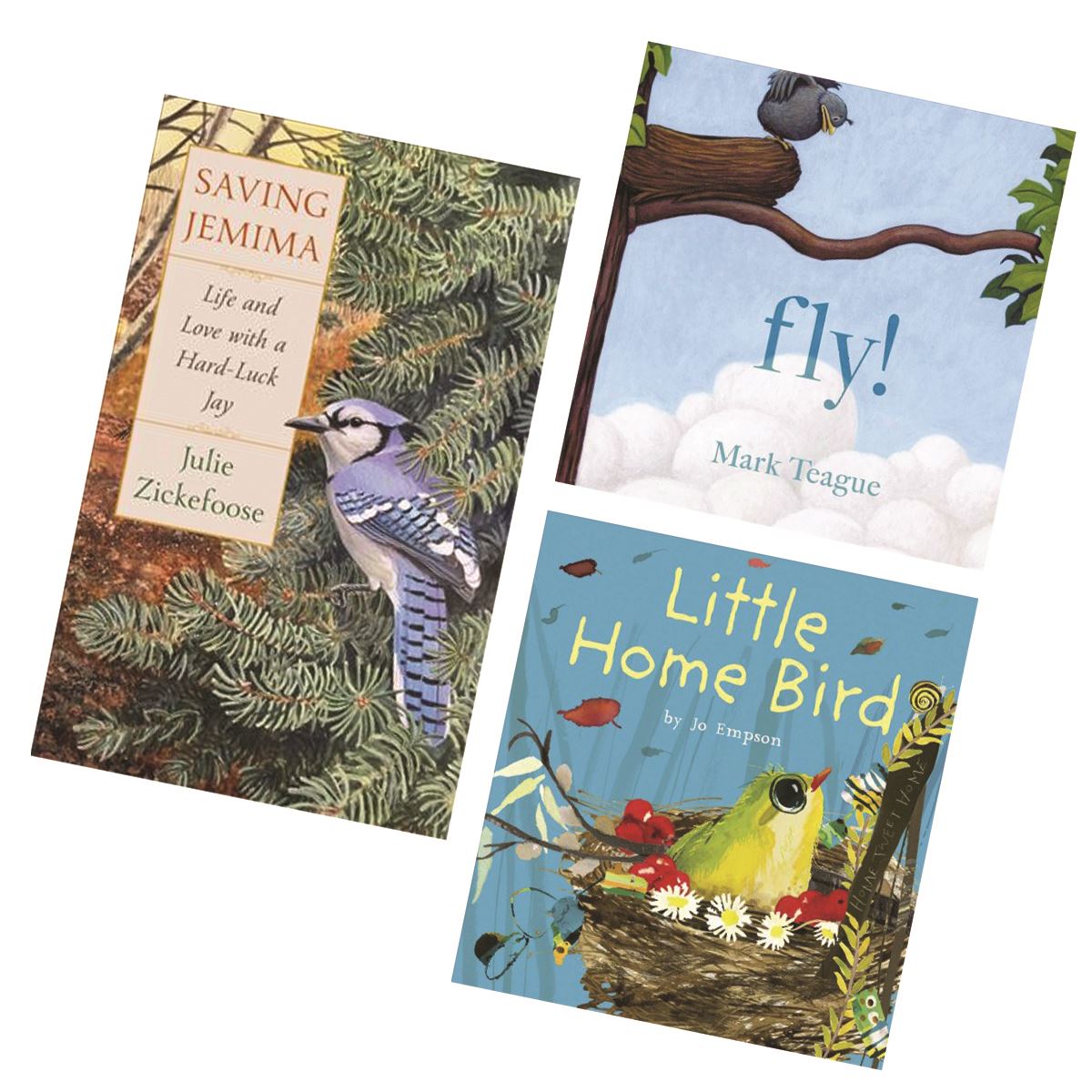 Recommended reading on nature-related topics from librarians at the Toledo Lucas County Public Library.
Fly!
by Mark Teague
Mama bird thinks Baby bird is finally ready to leave the nest and learn to fly so he can migrate south with the rest of their flock. But Baby bird isn't so sure. Can't he migrate in a hot air balloon instead? Or perhaps a car? This silly wordless picture book will keep young readers giggling. 
Little Home Bird
by Jo Empson
Little Bird loves his home. Why would he ever want to change, even when his brother tells him that they must migrate? Discover how Little Bird ends up finding happiness in his new home in this beautifully illustrated picture book. 
Saving Jemima: Life and Love with a Hard-Luck Jay
by Julie Zickefoose
When a young orphaned blue jay is brought to wildlife rehabilitator Julie Zickefoose, she is a virtually tailless, palm-sized bundle of gray-blue fluff and very sick. Julie's constant care brings her around and, as Jemima is raised for eventual release, she takes over the house and the rest of the author's summer.