Wetland Restoration Part Of The Solution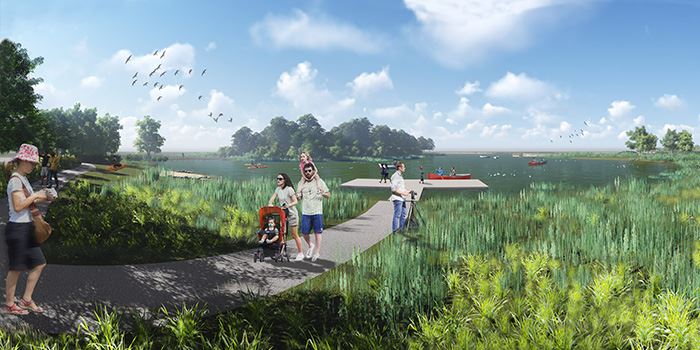 Every spring, bird enthusiasts from around the world flock to the south shore of Lake Erie for the annual warbler migration. Now, those birders will have another destination – a new Metropark.
In April 2018, Metroparks opened Howard Marsh, a 1,000-acre park with more than 600 acres of restored wetland near the lakeshore, benefiting not only birds and visitors, but will also taking a step toward improving the water quality in Lake Erie.
The park, on State Route 2 and Howard Road, has six miles of hiking trails and a five-mile stream that was restored for canoeing and kayaking.
Howard Marsh will be another jewel in a green necklace of local, state and federal properties protecting the south shore of Lake Erie, including Maumee Bay State Park – home to the largest birding festival in North American, the Biggest Week in American Birding – the Ottawa National Wildlife Refuge, Metzger Marsh State Wildlife Area and Magree Marsh State Wildlife Area. Pearson Metropark in nearby Oregon also has a 300-acre restored wetland that has become a go-to spot for visiting birds and bird watchers.