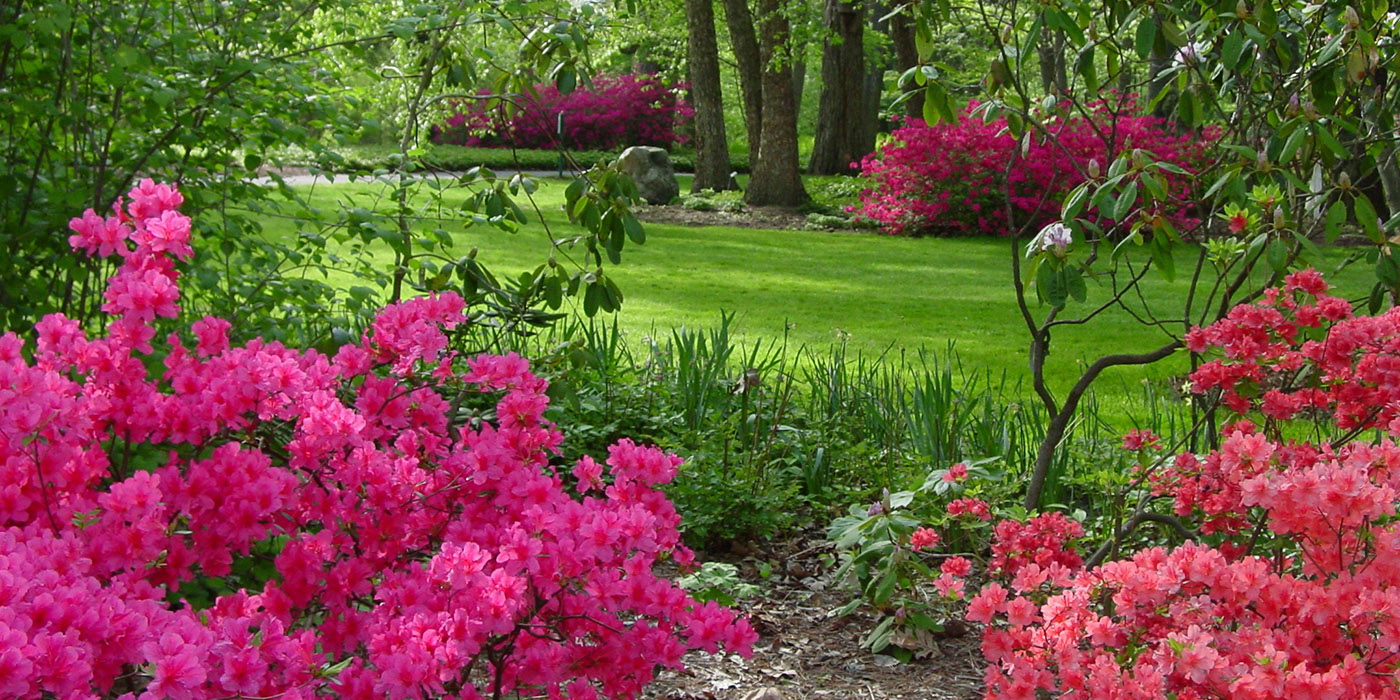 Metroparks Toledo is 'Open for Season'
Your Metroparks are open 365 days a year welcoming more than six million visitors annually! We're gearing up for another exciting year of creating opportunities to gather, exercise, recreate and learn about nature. There are more opportunities now than ever before with a Metropark within 5 miles of every resident of Lucas County.
Metroparks Toledo encourages park users to engage with nature in new and exciting ways.  Whether you are interested in kayaking, mountain biking, archery, birding, overnight adventures, retreats in nature, or maybe a short walk in the park, Metroparks wants you to get outside.  Go on an adventure, big or small, and discover the Toledo you didn't know existed.
Retreat in Nature
Metroparks Toledo offers a variety of indoor and open air venues for your next event, meeting, corporate retreat, holiday party, family party, birthday party and more! If a natural setting is part of your wedding plans, the best options are as close as your nearest Metropark including sites in the meadows, woods, riverbanks, ponds and more.
Our popular indoor venues, open air shelters and natural wedding sites are reserved in advance so visit metroparkstoledo.com or call our customer service team at 419-407-9700 to plan your 2022 event.
Overnight Adventures
Spending a night in a natural area creates a lifetime of memories. Immerse yourself in the outdoors with a variety of overnight experiences, from primitive campsites to exclusive glamping packages to the renowned Cannaley Treehouse Village, Metroparks offers something for everyone.
Cannaley Treehouse Village
Camp in the trees! As the only public treehouse village in the country, this experience is truly one-of-a-kind. Available year-round, the treehouses have electricity with heat and air conditioning and offer six person, four person and two person treehouses.
Cottages & Cabins
From quaint cottages to your own personal island on the Maumee River, Metroparks offers unique elevated camping experiences. Catetakers Cottage and Pine Ridge Chalet at Oak Openings Preserve Metropark, Johlin Cabin at Pearson Metropark and the Granger Island Cabin at Farnsworth Metropark (access primarily by canoe or kayak).
Primitive Campsites &
Spending a night in a natural area creates a lifetime of memories. Learn how to pack, cook and assemble a great camping experience with one of our local overnight camping options.
More than 2,500 campsite reservations were made in 2021 – reserve your spot for 2022 now!
Tent Platforms
Take it up a notch and reserve a tent platform for a clean and even place to set up camp.
*NEW* Otsego Road Cabin Platforms
The brand new Otsego Road Cabin Platforms, named Liberty and Freedom, are conveniently located just off of the Towpath Trail  at Bend View Metropark with elevated scenic views of the beautiful Maumee River. Reserve these new platforms for a unique camping experience and combine it with a hike or a paddling excursion on the Maumee River Water Trail.
Metroparks Overnight Excursions
Do you dream of adventures on the trail? Metroparks outdoor skills staff offer beginner programs, beginner friendly overnight trips and intermediate to advanced multi-day treks both locally and throughout the country. From backpacking our own Towpath Trail to the Appalachian Trail or a paddling adventure at Granger Island on the Maumee River to paddling at Pictured Rocks in Northern Michigan, there are excursions available for any adventurer!
Programs & Special Events
At Metroparks Toledo we are dedicated to helping park users of all ages and abilities make real-world connections to our parks through a variety of programs and special events. Programs and special events are offered nearly every day throughout your Metroparks. See below for some 2022 highlights!
---
Can't Miss Events of 2022
Trail Challenge
Join the Metroparks Trail Challenge! Sign up, set a goal, and hit the trails for your health and wellbeing, while earning perks and prizes along the way!
Outdoor Expo – Saturday, May 21
The Outdoor Expo invites the community to try outdoor skills like tree climbing, archery, kayaking, stand up paddleboarding, mountain biking, Kidz Zone, and much, much more. Metroparks outdoor skills experts will be on hand to guide you as you discover your next outdoor passion—regardless of ability. This is an inclusive event and staff are trained and ready to make accommodations. Adaptive equipment will be readily available. Outdoor Expo is presented by Yark Subaru. 
Metroparks Mini-Expos
Metroparks will offer mini expo events at Glass City Metropark later this summer with the opportunity to try several outdoor skills:
Sunday, June 19 – 10 a.m. to 2 p.m.
Sunday, July 24 – 5 to 9 p.m. 
Sunday, August 14 – Noon to 4 p.m. 
No Kids Allowed – Various Dates
Remember the fun times of childhood camp? Relive those experiences with our No Kids Allowed series and unleash your inner child as you try new activities in your beautiful Metroparks! Advanced registration is required; registrations will open up for these experiences throughout the year.  
Wednesday, May 25 – Biking & Kayaking – Oak Openings Preserve Metropark
Saturday, June 25 – Archery, Hike & Hammock – Swan Creek Metropark
Sunday, July 10 – Stand Up Paddleboarding – Blue Creek Metropark
Tuesday, August 16 – Canoeing & Fishing – Pearson Metropark
Friday, October 7 – Atlatls, Campfire Cooking & Hike – Side Cut Metropark
Saturday, November 12 – Glow Archery – Westwinds Metropark
Saturday, December 3 – Holiday Tree Climb – Side Cut Metropark
Music in Green Spaces – Various Dates
Throughout history, nature has inspired musicians to create by providing inspiration, space and the backdrop for self-expression.  Metroparks Toledo is committed to offering a diverse lineup of live music performances in open spaces and intimate listening rooms to connect people to green spaces in a uniquely Metroparks way.   
Bugfest – Saturday, August 27
Metroparks presents BugFest, a celebration of bugs. Experience the incredible, unforgettable BUGMAN Show along with other community partners to entertain, educate and amaze you with all things bugs. Bugs, Bugs Bugs, we all love bugs! 
---
New in 2022
HEAVY Wheelhouse – Coming May 2022
HEAVY Beer Company and Black Kite Coffee will operate a nano brewery and coffeehouse in the Wheelhouse, a renovated barn at the Beach Ridge Area of Oak Openings Preserve on SR 64 in Swanton. The collaboration between Metroparks and the locally owned businesses will provide additional amenities for guests at the Cannaley Treehouse Village and create a gathering place for visitors to the largest Metropark at the trailhead of the popular, 12-mile Beach Ridge Singletrack trail and a mountain bike skills development course.
Toledo Night Market at Toledo Botanical Garden – Friday, May 6
Toledo Night Market returns to Toledo Botanical Garden for the first time since 2019.  The popular night market is free and open to the public and will feature more than 50 vendors, live music and a beer garden. 
Trail Running Series – Various Dates
If running the trails is your thing, then this series for you. The Trail Running Series is brought to you in partnership with the Toledo Roadrunners Club. 
Sunday, July 24 - Where's the Dam - Providence Metropark
Sunday, September 18 – Oak Openings Stampede – Oak Openings Preserve Metropark
Sunday, October 23 – Falling Leaves Run – Secor Metropark
---
Recurring Events & Program Highlights
Conservation at Work Programs – Various Dates
Metroparks Toledo is a conservation leader in Ohio - preserving, conserving, and restoring over 12,000 acres of natural areas. Join us in a journey to explore the conservation initiatives in progress in your Metroparks. You can help these efforts by becoming a Metroparks volunteer. 
Historic Canal Experience – May through October (Reservations Required; Adult - $7, Senior - $6, Child - $4, 2 & under are free)
Step back in time at the Canal Experience and get a taste of life on the Miami and Erie Canal in 1876. Characters in period attire will guide you through one of the greatest concentrations of canal era features in the country! The Volunteer, a reproduction of a mule-drawn canal boat, will launch for its first trips of the year on May 3.    
---
Attractions & Activities
Metroparks Trail Systems
With more than 12,000 acres of protected natural land to explore and 198 miles of trails to traverse, there's plenty of room for everyone to enjoy the wonder and majesty of nature in northwest Ohio.
Playgrounds
Engage in nature while teaching your kids important social skills. Use our playgrounds as a gateway to your natural adventure. Say goodbye to the same old swings and slides; enjoy a Metroparks playground experience that your kids (and you) will love to visit again and again. 
Bicycling
Bicycling is one of the most popular and fastest growing outdoor activities in America, and the Metroparks are prime pedaling destinations. Most Metroparks have all-purpose trails, bike-pedestrian paths or bike trails. Some parks connect to regional trails like the Towpath Trail, University/Parks Trail, Wabash-Cannonball Trail and the Chessie Circle Trail for longer adventures.
Mountain Biking
The new 12-mile Beach Ridge Singletrack, named as one of REI's Best Mountain Bike Rides in Ohio, offers fast riding with optional obstacles throughout to increase the difficulty if you're game for the challenge. The natural terrain of northwest Ohio is a great place for riders of all abilities and fitness levels to get started.
Running
Whether it's training for your first 5K or running a marathon, you can find the trails and training you need at Metroparks.
Metroparks FitParks
With support from the Mercy Health Foundation, Metroparks FitParks provide healthy, free or low-cost outdoor recreation opportunities.
Paddling Sports
In addition to the FitPark Paddle locations, sign up for one of our Paddling Programs or explore one of our many scenic ponds and marshes with your own paddle craft (such as a canoe or kayak) for beginner paddlers. For more experienced paddlers, the Maumee River can be accessed through several launch points along the Maumee River Water Trail.
Archery
Take aim at this fun and challenging sport at the Toledo area's first free, public archery range and 3D archery trail located at Westwinds Metropark.  Once per month, equipment rentals will be offered for visitors to test their skills on the range.
Fishing
Wet a line in the Metroparks. Access to the Maumee River and inland waters provides a variety of fishing opportunities in scenic settings.
Birding
Chasing birds around the globe is a passion for avid birders, but you don't have to rack up frequent flyer miles to find new feathered friends. A birding adventure is as close as the nearest Metropark.
Metroparks Memberships
A Metroparks membership or donation provides the vehicle to take our commitment even further. By joining or donating, individuals and organizations are making a cause-driven statement to support Metroparks vision to ultimately become one of America's greatest park systems. 
Become a Metroparks member to support important Metroparks initiatives that might not otherwise be possible, like Connections Camp which provides nature camp experiences to over 600 children from disadvantaged communities each year, and conservation projects like tree planting and restoration.
---
Subject to Change - Programs and events are subject to change. Please check metroparkstoledo.com and follow us on Facebook, Twitter and Instagram for all current updates and additional events throughout the season. 
Everyone Welcome - Metroparks does not discriminate on the basis of race, color, national origin, religion, gender, disability or age in the delivery of programs and services. For assistance, call Customer Service at 419-407-9700.
Accessibility - Metroparks is dedicated to inclusivity and making our parks places everyone can enjoy. Most parks have multi-purpose trails for all ability types and our staff has the ability to adapt several programs.