Treehouses Meet Manor House During Holiday Event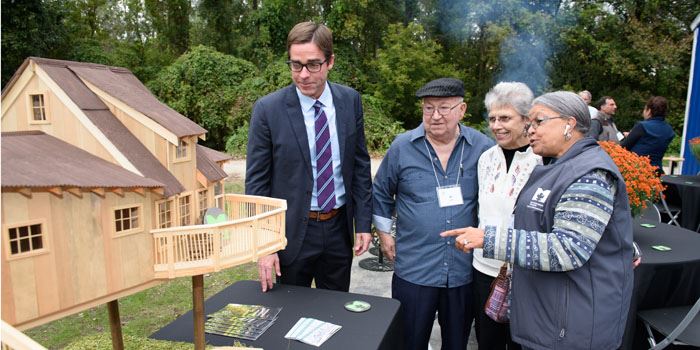 Even as the Cannaley Treehouse Village takes shape at Oak Openings Preserve, visitors to Holidays in the Manor House at Wildwood Preserve are getting an advance look at what to expect.
The solarium of the Manor House has been transformed into a miniature version of the treehouse village, thanks to the craftsmanship of Al and Jan Grant. The couple spent more than 1,200 hours over two months meticulously building one-inch-scale models of the common treehouse, four individual treehouses and three tent platforms that will make up the nation's only treehouse village in a public park.
Photo, top: Al and Jan Grant, flanked by Scott Savage and Lera Doneghy, members of the Board of Park Commissioners, at a gathering this fall.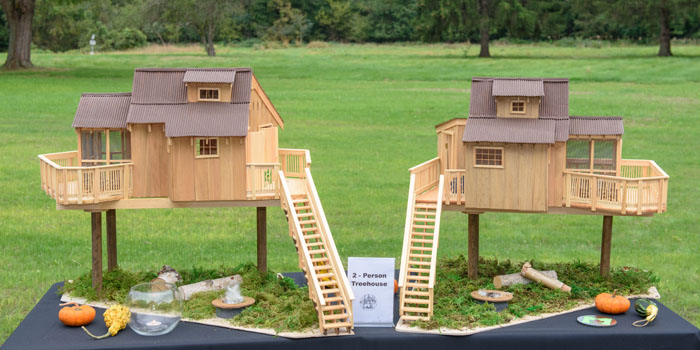 The Grants created their remarkable models using paint stir sticks donated by Lowes, and roofs made of the corrugated cardboard you find in the bottom of a pizza boxes.
Built for the holiday display, the models have also been at a variety of events to help raise awareness of and support for the ongoing treehouse village campaign.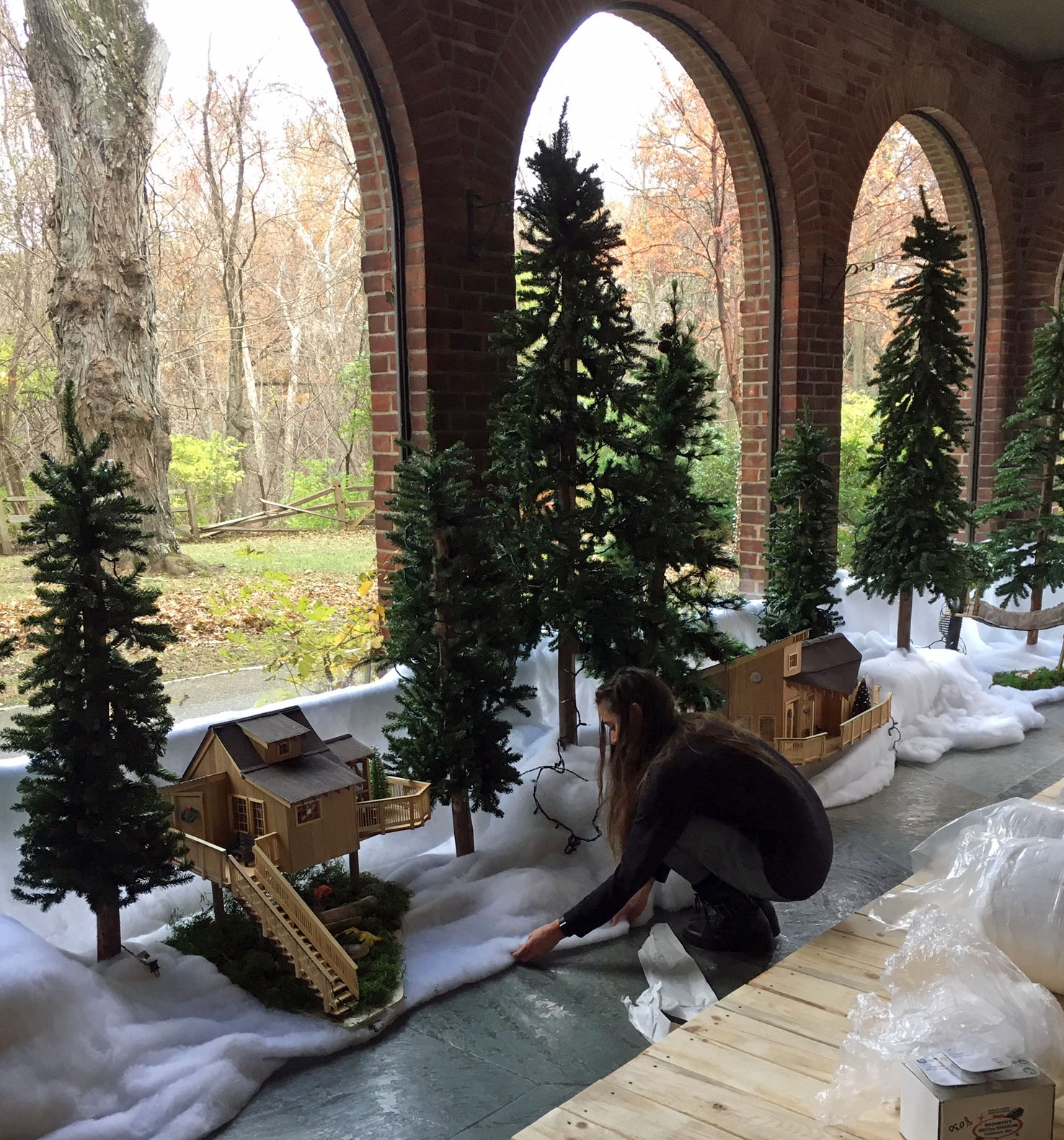 Visit this and 30 other displays, all courtesy of volunteers, during Holidays in the Manor House, open 10 a.m. to 8 p.m. through December 16 at Wildwood Preserve. Admission is free.