Whatever your interest, whatever amount of time you may have to devote, there is a place for you as a Metroparks volunteer.
As a volunteer, you'll play an indelible role in the quality and continuous improvement of Metroparks across the area. 
The commitment you will be expected to make can vary depending on your chosen area. Some positions require a regular schedule, others are flexible, even seasonal. No previous experience is needed. We provide all volunteer training sessions as necessary.
To become a volunteer:
For more information, stop in during Volunteer Services Open Hours, every Tuesday from noon to 2:00 pm at the Metz Visitor Center at Wildwood Preserve.
If you still need more information about volunteering at Metroparks call (419) 407-9703. In addition, when you volunteer at least 15 hours of your time you can purchase a Metroparks membership at half price. 
MVP Challenge
Think you've got what it takes to be a MVP of the Metroparks Volunteer Program? Complete the challenge and join the MVP ranks! 
To participate, you must have a Metroparks Volunteer application on file and complete seven challenge tasks by the end of the calendar year. Or hit it out of the park and try to complete them all! 
Completed MVP Challenge forms can be turned in through one of the following ways: 
Dropped off at the Wildwood Preserve Administration Building front desk
Emailed to Trish Hausknecht at patricia.hausknecht@metroparkstoledo.com
Mailed to: Volunteer Services, Metroparks Toledo, 5100 W. Central Ave., Toledo, Ohio 43615
 All Volunteers who complete the MVP Challenge will receive a t-shirt with their MVP year. 
Questions about the MVP Challenge?
Contact Trish Hausknecht: patricia.hausknecht@metroparkstoledo.com or call (419) 407-9703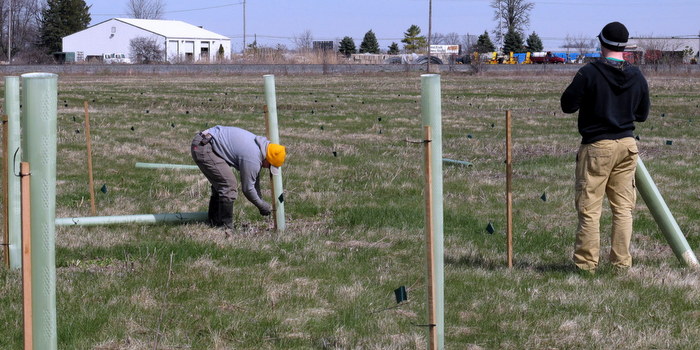 Articles Tagged in Parks People - Volunteers

Meet Metroparks outdoor skills volunteer, Claire Caryer

Meet Metroparks Volunteer Steve Lauer

Meet Metroparks Volunteer Rafael Antonio Rivera Gallegos